Yesterday bike riders of all kinds came out to enjoy the pristine pavement of the Regina Bypass before it gets opened to traffic at the end of October. I am an analyst on the project, and I helped to get the ball rolling with MHI and the Regina Bypass Partners who kindly let the Regina Cycling Club put together an event allowing access to a portion of the highway.
We made a day of it, setting up the RCC tent with snacks and drinks and having access to a ~15 km stretch. Some riders did one or two laps, while others did 4 or 5. I manned the registration station and then joined our club for one hot lap, and one casual lap, before tear-down.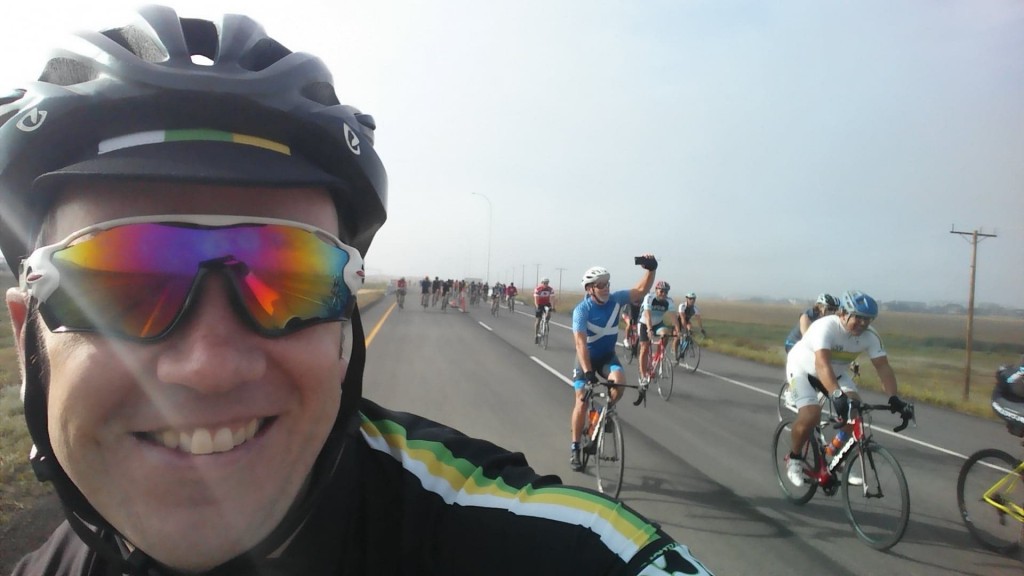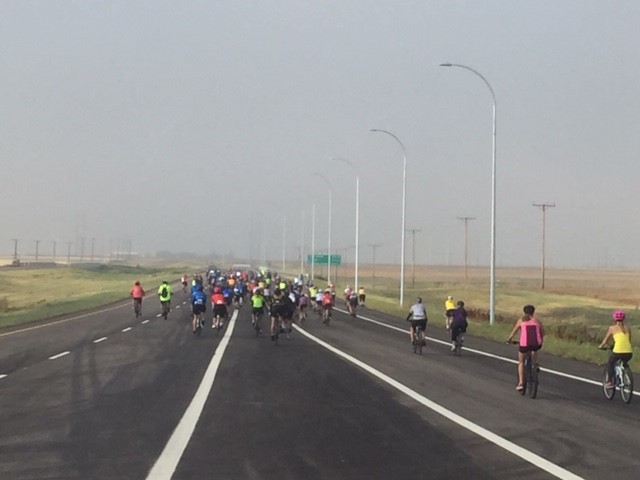 All ages came out – the youngest participant was being towed in a trailer, while there were others in their 70s. It was mostly locals from the City's many cycling clubs, but one fellow came up to our team after to thank us and let us know he was from Prince Albert!
CTV also came by and  covered our event for the evening news. They got some great shots, and interviewed Mike. The only thing they missed was the headcount… we had 106 signed waivers at the end of the day.
It was a real treat to be able to use the full width of the roadway, and to be able to race and have fun without being worried about being passed by vehicles. This is just one of many examples of the project being considerate toward cyclists – they have also done a good job of sweeping the shoulder of Dewdney Avenue, which is a popular route. I know we're all looking forward to the highway opening up – that pristine 3 m shoulder is going to be great to add to the roster!