Well, we've started another new adventure – Mike has been accepted into the Clinical Psychology program at the University of Regina.  So we've packed up all our things and driven out to Regina, our new home.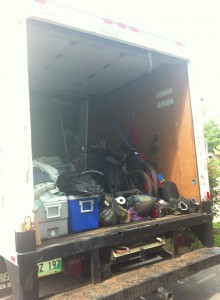 We didn't have nearly as much of a vacation as when we drove to St. John's, but we did make an adventure of it. We made sure our camping equipment was all accessible from the back of the truck, and stopped at a few provincial parks along the way. We said goodbye to known territory at Wawa, but had some good guidance for a place to eat in Thunder Bay. My brother and his wife went to university there and insisted we stop to eat Finnish pancakes at the Hoito. It was an excellent recommendation! The food was delicious and the place itself is an interesting piece of history. We saluted Sleepy G and headed on toward Winnipeg for a night visiting Mike's cousin and his family outside of Winnipeg who were excellent hosts. Then it was on for the final push into Regina.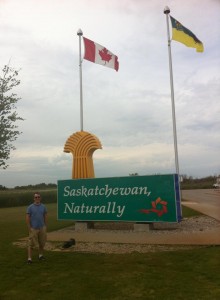 Regina is unknown territory. It has been the first place we've arrived to and not known anyone beforehand. When we arrived, we unloaded the truck by ourselves and then went for a walk around Wascana Park, which is just across the street from our apartment. The park is beautiful. I think I'm going to like it here.